Resume Writing 101
Are you wanting to change jobs or just looking passively? It is never too early to sharpen your resume and have it looking the best it can! A resume is the first impression an employer gets of you and it is key for it to stand out. Whether you are looking for an entry level role or a VP one, you want your resume to look its very best. We've compiled a list of resume tips that we've seen from personal and professional experience.
Tailor your resume to the job you are applying for. This is key in showing the employer how you fit their position and what skills you bring to the table. If you are applying for a Software Engineer role show them your relevant technical skills and point out any specific ones you have seen in the job description. Highlight the skills you have that match the key skills in the employer's role you are applying for. You want to be honest and upfront about the type of skills you possess.
Use buzzwords in your resume. Using words like "accomplished" or "managed" show you achieved something or how you were able to take responsibility. While this does not guarantee an interview, it could give you a chance of standing out.
Make sure your resume is easy to read and error-proof. There is nothing worse than reading a resume with multiple mistake and errors. Go over your resume multiple times to avoid any spelling or grammar errors. You also want to have a resume that is easy to read and can be scanned quickly. A hiring manager can spend less than a minute on your resume so it is important to keep it easy to read.
Show how you have been a strong leader and team player. One key aspect that employers look at is if you will be a fit for the company's culture. Companies want to hire people who will thrive in their work environment and can inspire others. Working as a team is key to company success. Highlight this in your resume by pointing out the time's you took a lead role or helped your team accomplish something.
Show evidence of your eagerness to advance your skills. By including a section for certifications and training you can show an employer that you have the drive to improve your skills. You can highlight any leadership roles to make yourself more appealing to an employer.
For more resume tips and hints, check us out on Facebook!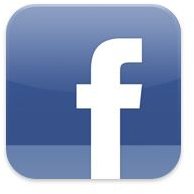 Pan Asia Resources is a woman-owned firm in Ashburn, VA. Our two core products - Workforce Solutions & Marketing Management, help our customers grow their employee strength & brand visibility.
Written by: Mallory Gray